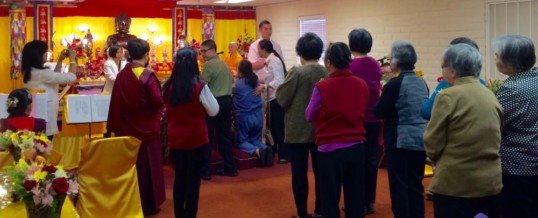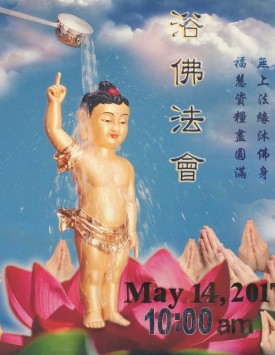 Dharma Master Ruo Hui, the Abbot of Hua Zang Si, a Buddhist Temple in San Francisco,  conducted a formal Bathing the Buddha Dharma Assembly at the Hua Zang Si Fresno Mission on 4836 North Cedar Avenue, Fresno, California, to celebrate the birthday of Shakyamuni Buddha who lived over 2,500 years ago in what is now northern India.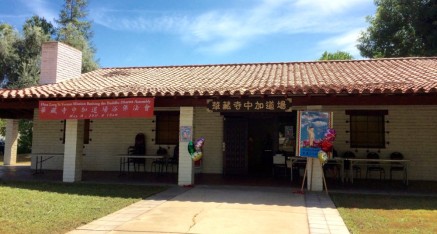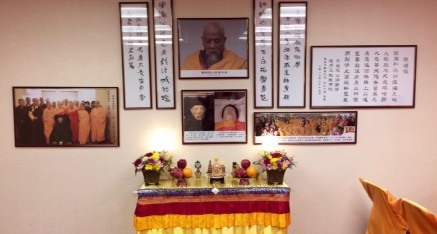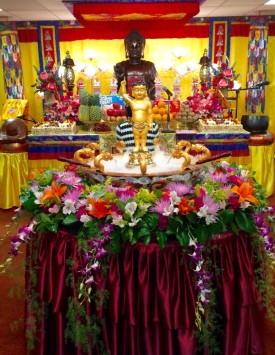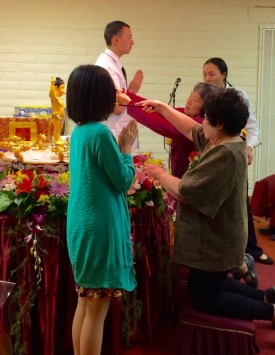 Dharma Master Ruo Hui gave a short talk on the significance of the ceremony and explained the recently installed photos of Elder Holy Monk Yin Hai who entered Nirvana and displayed unprecedented holy manifestations after He left this world. Click for more information.
Click links below for more information on "Bathing the Buddha Ceremony."
The Significance of Bathing the Buddha.
Holy Statues Emit Bright Lights at Buddha's Birthday.
Ultimate Bathing the Buddha Ceremony held in Los Angeles in 2004.