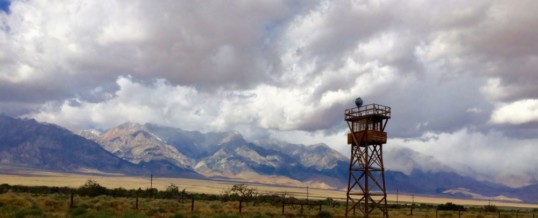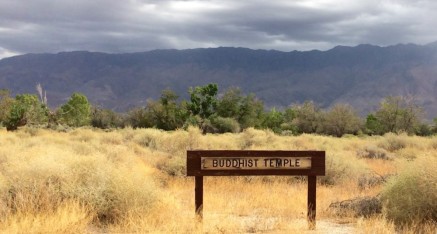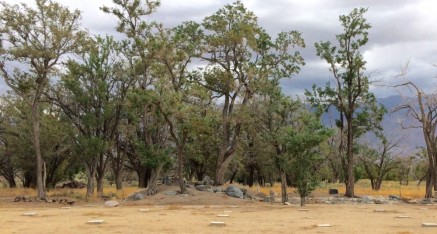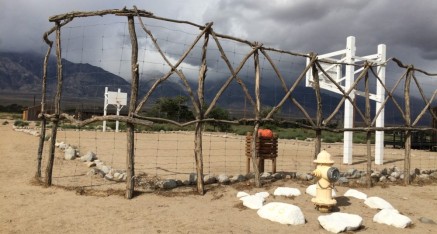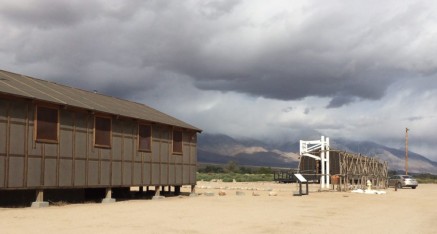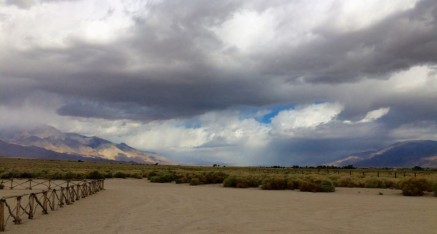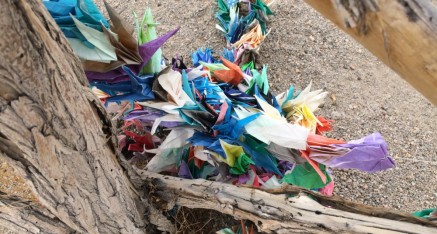 The abbot of the Holy Vajrasana Temple, Zhaxi Zhuoma, took her brother, Glenn Welker, to visit the Manzanar Relocation Center located on the east side of the Sierra Nevada Mountains in Owens Valley near Independence, California. Declared a National Historic Site in 1992, this was the location of the most widely known of ten concentration camps established by the United States government where over 110,000 Japanese Americans were forcibly removed and forced to live during World War II from 1942-1945. This site and the restored barracks and watch tower along with a cemetery, visitor center, and driving tour preserve and interpret the legacy of Japanese American incarceration during the war.
Every year a pilgrimage is made to the site to remember those who died and are buried there and to ensure that this tragic and disgraceful chapter in American History is neither forgotten nor repeated. In recent years, American Muslims have participated in the pilgrimage to promote awareness of civil rights protections in the wake of suspicions harbored against them post 9-11.
A replica of one of the eight watch towers that surrounded the 814-acre site was added in 2005. The watch towers were originally equipped with search lights and machine guns pointed inward at the incarcerees.
The historically restored Manzanar High School Auditorium, serves as the visitor center and houses permanent exhibits that tell the stories of the 11,070 Japanese incarcarees, the Native Owens Valley Paiute, the ranchers, and the residents of the abandoned town of Manzanar who had lived here. Manzanar is the Spanish word for apple orchard. Manzanar and its orchards were abandoned by 1929 after the city of Los Angeles bought up the water rights and most of the land to provide water to the city. The United States Army leased 6,200 acres of land from the City of Los Angeles for the relocation center.
The incarcarees lived in barracks and ate in mess halls. There are the remains of overgrown Japanese style rock gardens that were constructed near some of the mess halls by the incarcarees. Visitors leave poems and colorful paper cranes near the obelisk in the cemetery area. The photos were taken on September 21, 2017. The heavy clouds over the mountains offer signs of the first snow storm of the season that was happening to the west in the High Sierras.