The following poem was given as a tribute to our efforts this weekend to deeply penetrate the dharma discourses given by H.H. Dorje Chang Buddha III on how we should listen to His discourses. The Xuanfa Five Vidyas University (XFVU) has designed a course format that uses the seven-dharma approach given us by His Holiness the Buddha. See "NEWS" for more on this event and click XFVU for more information on the course.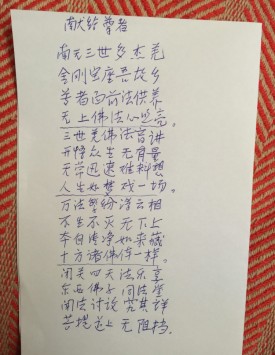 Dedication to Zhaxi Zhuoma Xuan De
Homage to His Holiness Dorje Chang Buddha III,
Vajrasana Temple is my native home.
This is my dharma offering to the Venerable,
the unsurpassed dharma that illuminates my mind.
The expounding of H.H. Dorje Chang Buddha III's discourses,
enlightens limitless sentient beings.
The hastiness of impermanence is impossible to think,
Life is but a dream that we play our roles.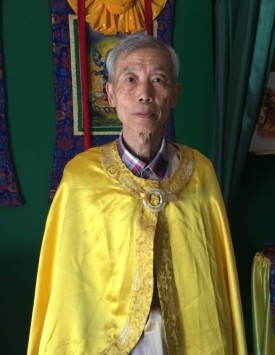 All matters are displayed like clouds,
There is no appearance or disappearance, no above or under.
The purity of original nature is the gem of the Tathagata,
shared by all Buddhas from the ten directions.
The dharma joy is shared on this four-day retreat,
by having both eastern and western disciples under one altar.
Listening to His Holiness' discourses and having discussions accordingly,
There's no obstruction on the Bodhi path.
—- Buddhist disciple Ding Ji Xu