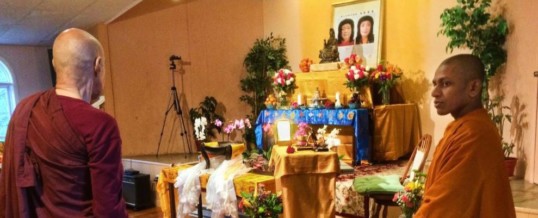 A Kuan Yin Bodhisattva Great Compassion Empowerment was recently held at the Heartwood Retreat Center in Hendersonville, North Carolina. This is the second time this empowerment has been given in English. Many of those participating experienced profound encounters from the Great Compassionate One and found old illnesses and pains disappear and emotional blockages released. Some had immediate relief, and others only noticed that long-standing aches and pains were gone after the ceremony.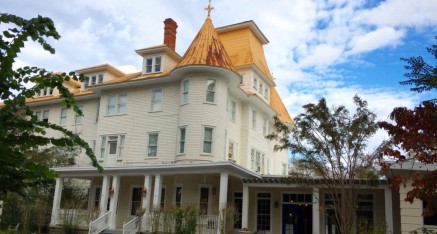 People came from all over the United States as well as from Canada, China, and Sri Lanka to participate. The ceremony was part of a dharma assembly held to invite Kuan Yin to appear and bless all who were attending. Some felt a cool breeze and others saw various lights while they swayed and danced involuntarily. Several shared their experiences with the group after the ceremony.
The ceremony was part of an extended weekend seminar and retreat led by Zhaxi Zhuoma Rinpoche, the abbot of the Holy Vajrasana Temple in Sanger, California. The retreat focused on "Learning From Buddha" and translations of other discourses by H.H. Dorje Chang Buddha. Suonan Ciren Rinpoche, from Pasadena, California, provided simultaneous translations of recordings of the discourses.
Click for more information on testimonials given at various Kuan Yin Bodhisattva Empowerment ceremonies.