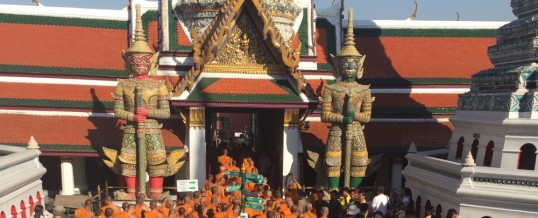 One of the reasons for going to Thailand was to experience what it was like to live in a Buddhist country–something you felt from the moment you arrived at the airport.
There were the uniquely Thai temples everywhere. Some small, but many very large magical structures. From rinpoche's room on the fourth floor at the Salathum Retreat Center north of Bangkok, seven giant temple complexes could be seen along the river. We were there during the King's birthday and the place was unusually festive. Although we were in meditation when the fireworks went off and could not take any photos–it was a fantastic display that could be seen up and down the river at each of the temples even from our cushions. The trip to Buddhamonthon, a public park dedicated to the Buddha, with the "Liberation of the Animals" ceremony held there was another high point of the visit to Thailand.
Click for more photos of Thailand events.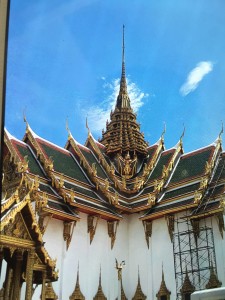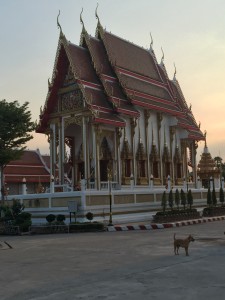 Although the retreat did not allow much time for sightseeing, a final lunch was held in a Chinese vegetarian restaurant in downtown Bangkok after the fish release ceremony and visit to Buddhamonthon.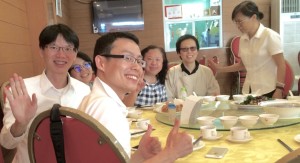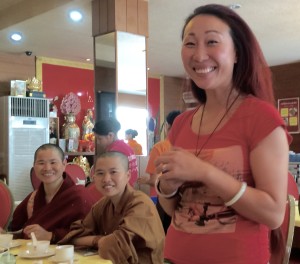 After lunch some of the group went to tour the Palace and Emerald Buddha and on to Wat Po and the reclining Buddha. They ended the day with dinner on the 60th floor of one of the many Bangkok skyscrapers.