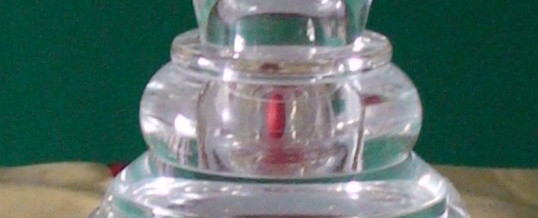 In 2003 Zhaxi Zhuoma received two true red holy vajra pills. Unexpectedly the Vajra Pills in her hand started to jump. At that time the Vajra Pills jumped in her hand just as if they were alive. They not only jumped, but one of them started to circle around and left her hand. It transformed into a dazzling bright colored light and soared into the sky. The rinpoche understood that her merit was not sufficient at that time for her to keep that pill and that it had gone to a Buddha Land or holy place for safe keeping and, when conditions were right, it would reappear, but at the time no one knew where that was or when that would happen.
In the fall of 2010, certain metal poles began shaking violently at the Xuanfa Institute. This was a sign of the true nature of this site. The Xuanfa Institute is the Holy Site where the vajra pill flew. The pill was to merge with these Vajra Poles to become one and empower the site as the first Vajra Throne in the West and the fourth one in the world.
That pill has manifested at the Xuanfa Institute near Sanger, California. There is a video of Zhaxi Zhuoma Rinpoche activating the holy pill and inviting the Holy Dharma Protector to empower the pill, which happened. The pill danced first in the rinpoche's hand and then in the crystal pagoda held by the rinpoche. It pulsated inside the pagoda as if it was alive. It looked as though it was actually breathing. During this empowerment ceremony and a subsequent ceremony to empower certain objects, a green light flashed. Green Tara had entered the mandala to also bless the pill and the event. The Holy Vajra Pill was temporarily installed in the Green Tara Chapel at the Xuanfa Institute. It is now kept in a secured location until the remodeling of the temple is completed, but it will become available to bestow its blessing on those who visit and stay at the temple and retreat center.